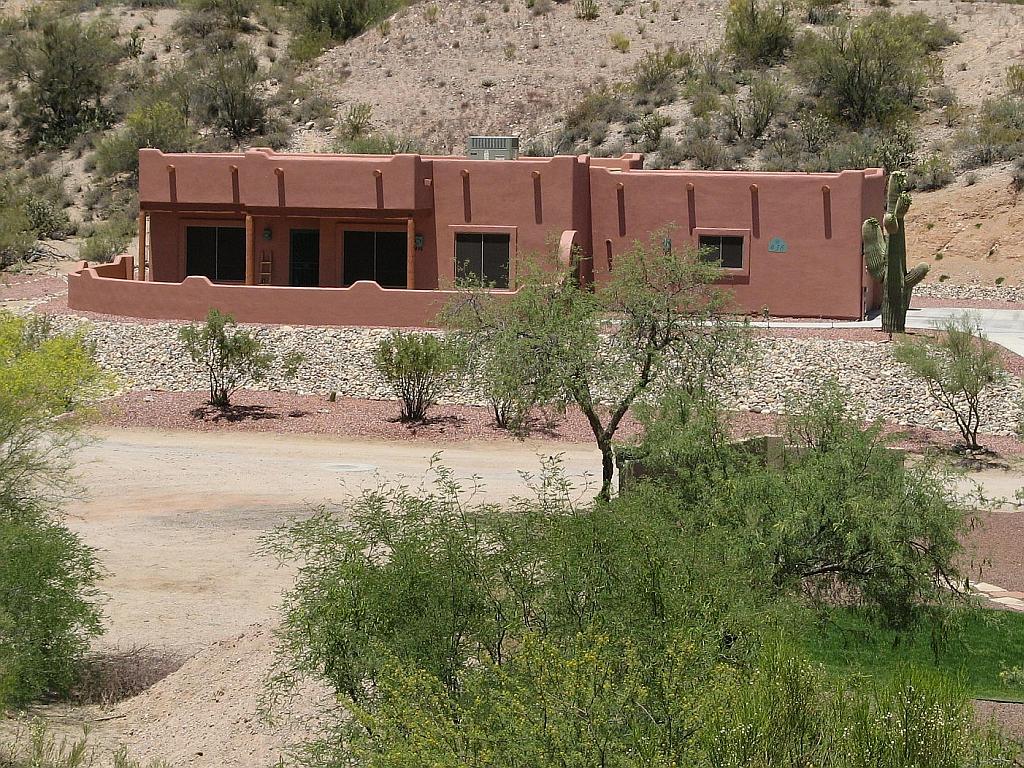 In the interest of providing a benchmark to what the house looked like a bit under four years ago, I'm posting this picture taken back then. Since this photo was taken, the house and grounds have taken a bit of abuse from the elements as well as some measures we have taken to correct the problems.
This image was taken from the neighbor's driveway up the hill across the road looking north. The image features some things worth noting:
The old "Big Guy" saguaro cactus sits at the top of the driveway – it gets replaced after root rot took it down
The rosemary shrubs behind the house (on the hillside behind the garage on the right) are little more than the 1 gallon size of the shrubs originally planted
The creosotes along the road in front of the house have been well-trimmed but will get out-of-hand as the years go by and eventually be removed altogether
The yellow paloverde next to the driveway (below and to the right of the big saguaro) will flourish as we supervise the growth
When the time comes, I will post a similar image (after the work currently in progress) taken from the same vantage point as this photo and describe the differences that are in the works and will be shown later. Stay tuned!