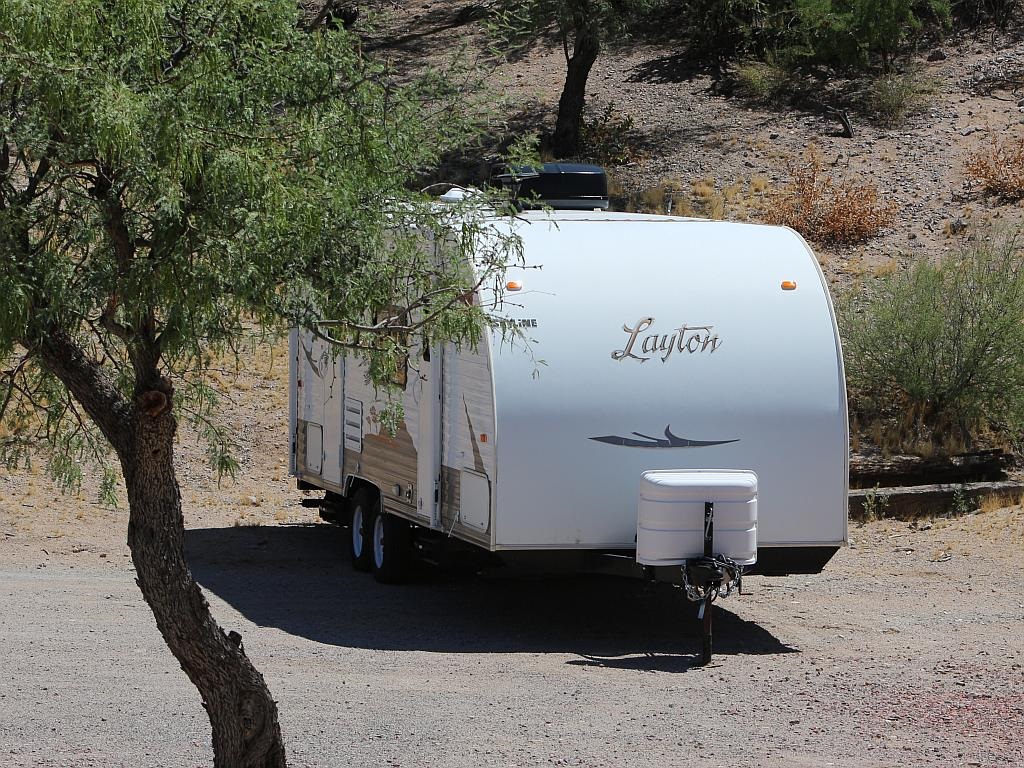 I pulled the trailer across the road today because we're going to hook it up with all the sway bars and such for a trip to the dealer. The reason we're going to the dealer instead of going on a nice road trip is that the trailer air conditioner is malfunctioning and that item has to be 100% or no go.
We will plan on taking a road trip in August and September to possibly visit our California children, grandchildren and a great grandchild. A new grandson is expected to debut in August and we don't want to miss that. Our great grandson will be turning one year old in September and we don't want to miss that either.
So, it's off to the dealer this week to drop off the trailer which, hopefully, will be ready to pick up next week. Then we can get it back to the RV drive where we can prep it for the road trips.