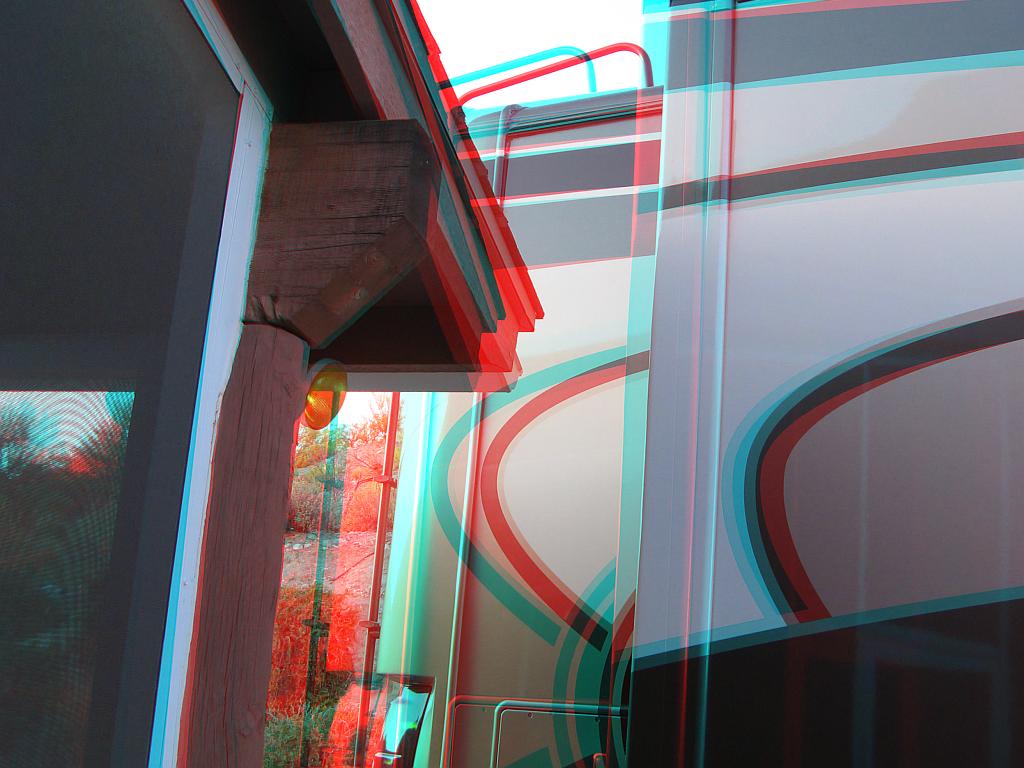 I figured a good way to demonstrate how close the new RV fits into the parking spot was to take a 3D image pair showing the overlap between the RV, the patio and the RV bedroom slide out. Click on the image to enlarge.
Here are a couple of images showing the RV parked in the barely big enough parking space with slide-outs and awning deployed: image 1, image 2.
From the other blog:
Now, we have upgraded to a Class A diesel pusher which is just about the shortest in the diesel category at 35 feet nine inches. We have three slide outs and an 18 foot awning, all of which can be deployed in the space available behind the garage. But just barely.
Of course, if you don't yet have your free pair of 3D glasses to view the image above, you can see the 2D version here.