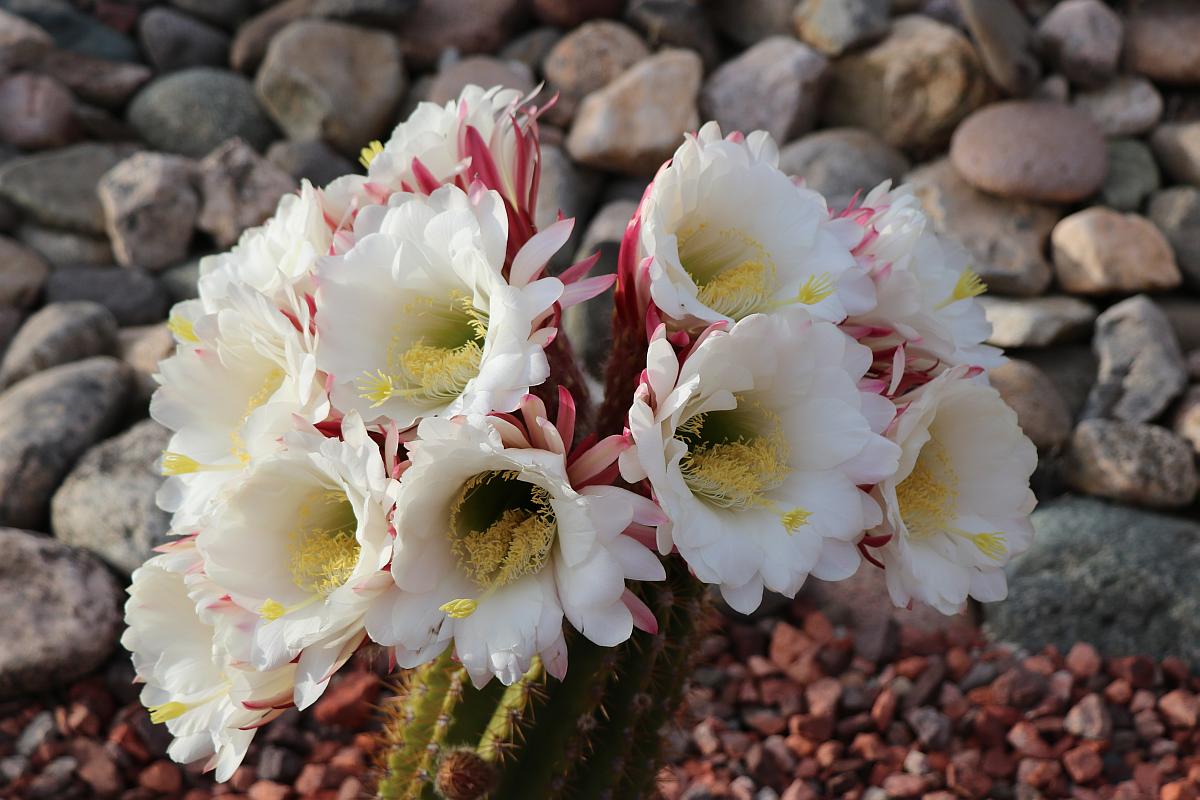 In keeping up with the opening of spring flowers, we cannot overlook this spectacular display of a dozen open flowers at the same time on our Argentine Giant cactus. This is after five other previous flowers this spring on this same cactus. This is, by far, the most activity we have seen since planting this cactus in front of the house almost eight years ago.
The cactus is also showing other activity in the form of "arms" or new branches growing around its base. In time, the new growth should become cacti in their own right, with their own flowers and perhaps their own new arms. This should be interesting over the next few seasons.
Click on the image to enlarge.