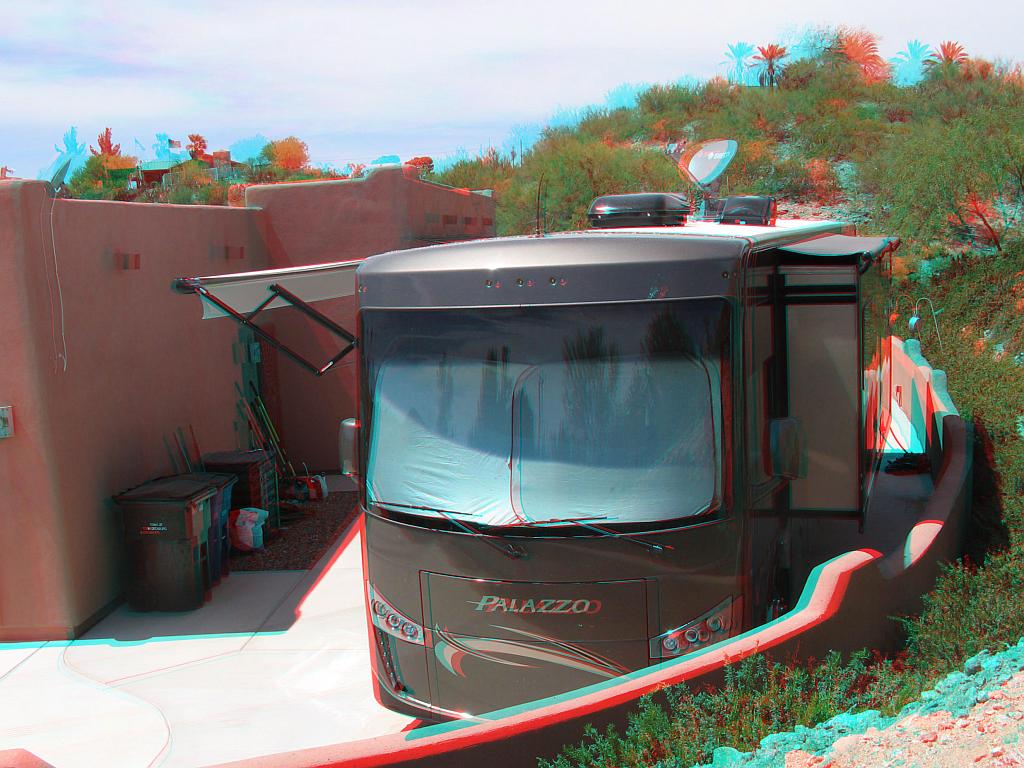 It's time for another blog in the 3D category, so I selected an archive photo of our Thor Palazzo 33.5 Motorhome in it's usual place in the RV drive behind the house when we're not on the road. This photo was made in April of 2017 but I never posted it until now. Click on the image to enlarge.
If you don't have your 3D glasses then you can see the 2D image by clicking this link.
So far in 2020 we haven't been anywhere in the Motorhome. The reason is, of course, this phony pandemic which imposes unnecessary restrictions on much of our normal human activity. We're hoping to be able to go in spring of 2021 on our next long adventure. We think we will be going to Texas and Oklahoma for some of that trip, but the exact itinerary hasn't been settled yet. When we do go, we will probably post our trip activities on our other blog, Cap'n Bob & the Damsel. Log in over there to see when, where and what.