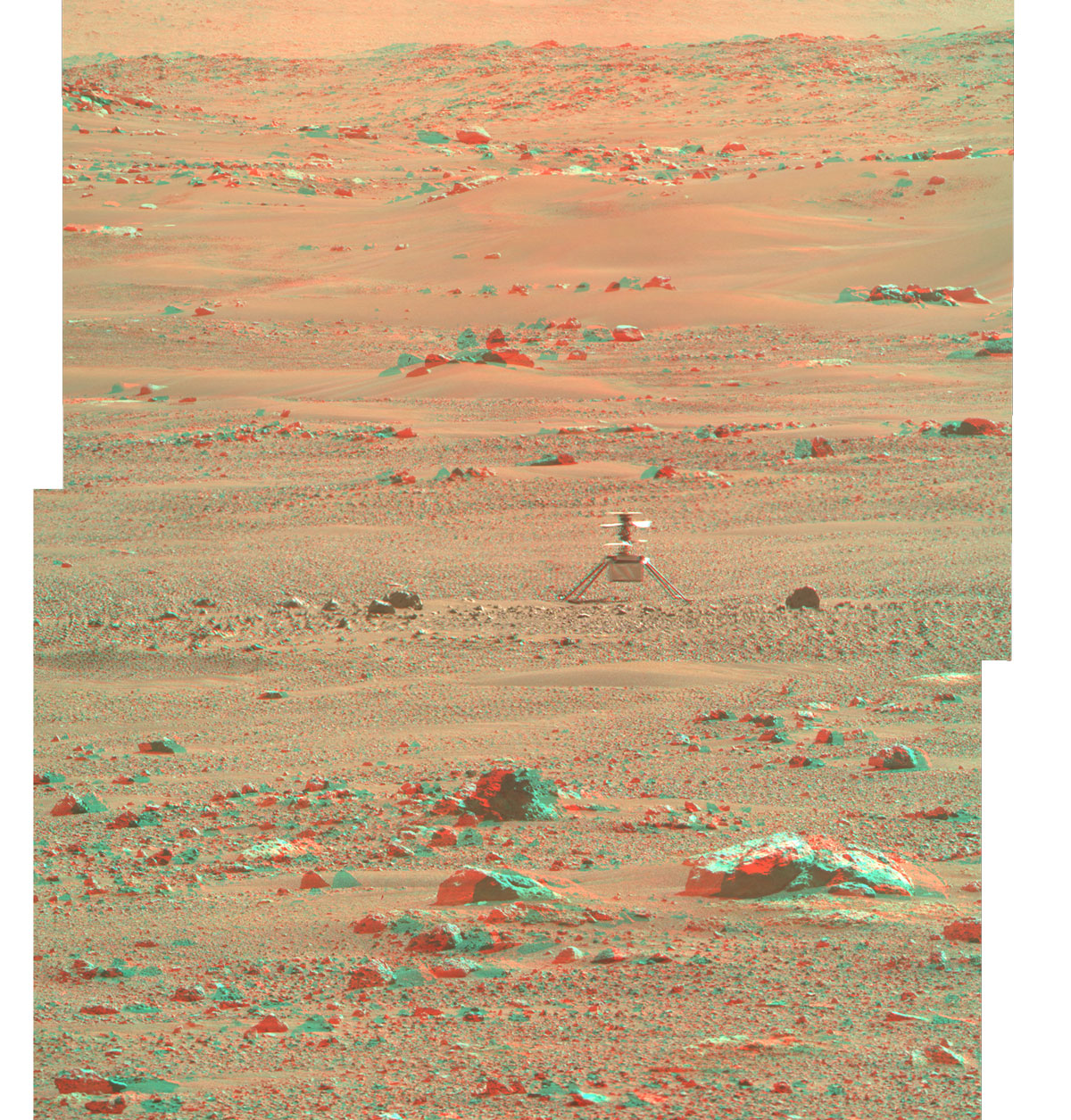 Another 3D photo from Mars: Ingenuity as seen from the Perseverance Rover on about June 21, 2021, Earth time. Click on the image to enlarge.
From NASA Mars Helicopter Pages:
NASA's Ingenuity Mars Helicopter is seen here in 3D using images taken June 6, 2021, by the left and right Mastcam-Z cameras aboard NASA's Perseverance Mars rover. Credit: NASA/JPL-Caltech/ASU/MSSS

As of June 21, 2021, Ingenuity Mars Helicopter has successfully flown its 8th flight, traveling about 525 feet (160 meters) south-southeast from Airfield D to the new Airfield E! This marks the third flight in the Operations Demonstration Phase of Ingenuity, in which the team will continue to push the flight envelope of the aircraft while learning valuable operational lessons. Flight 8 was also the first flight the vehicle executed since performing an update of its Flight-Controller flight software and all telemetry indicates that the update was a success!
In the event that you do not have your 3D anaglyph red/cyan glasses handy, you can see the 2D photo here.