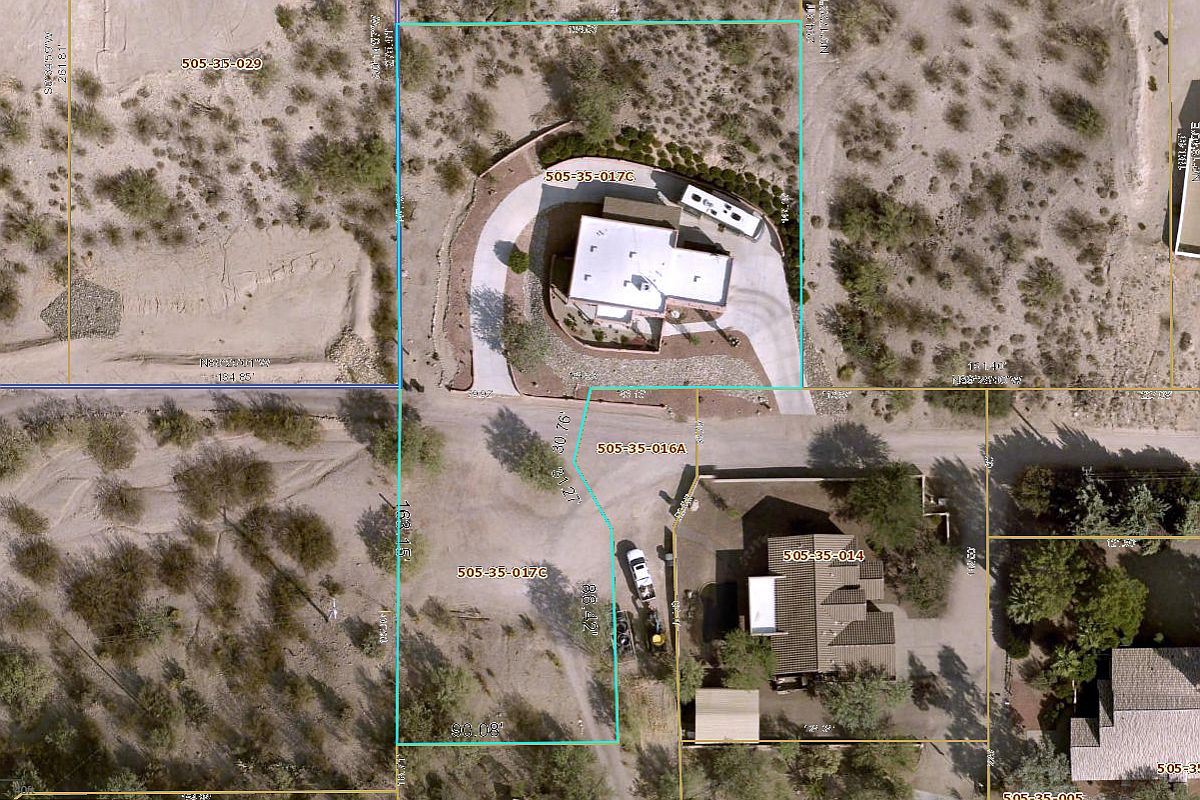 Image: Aerial Photo Map showing the combined properties (green outline)
Way back in 2018, we started the process of combining our two adjacent properties into a single parcel. This process included (1) purchasing the adjacent parcel, (2) obtaining approval from the Town Zoning Administrator and (3) getting a lot survey to provide the legal description for the combined properties. Those three activities were completed.
That left the fourth, and final, approval from the County Assessors office to be done. In May of this year (2021), we finally applied for the lot combo through our attorney. Now, the lots are combined into a single property.
The combined properties are now eligible for us to begin construction of an RV garage in the south part of the lot. Had the lots not been combined, town ordinances required that the first structure would have to be a residence. Now, we have a go-ahead for the RV garage plans to be submitted for approval by the town.
Stay tuned for RV Barn Progress . . .