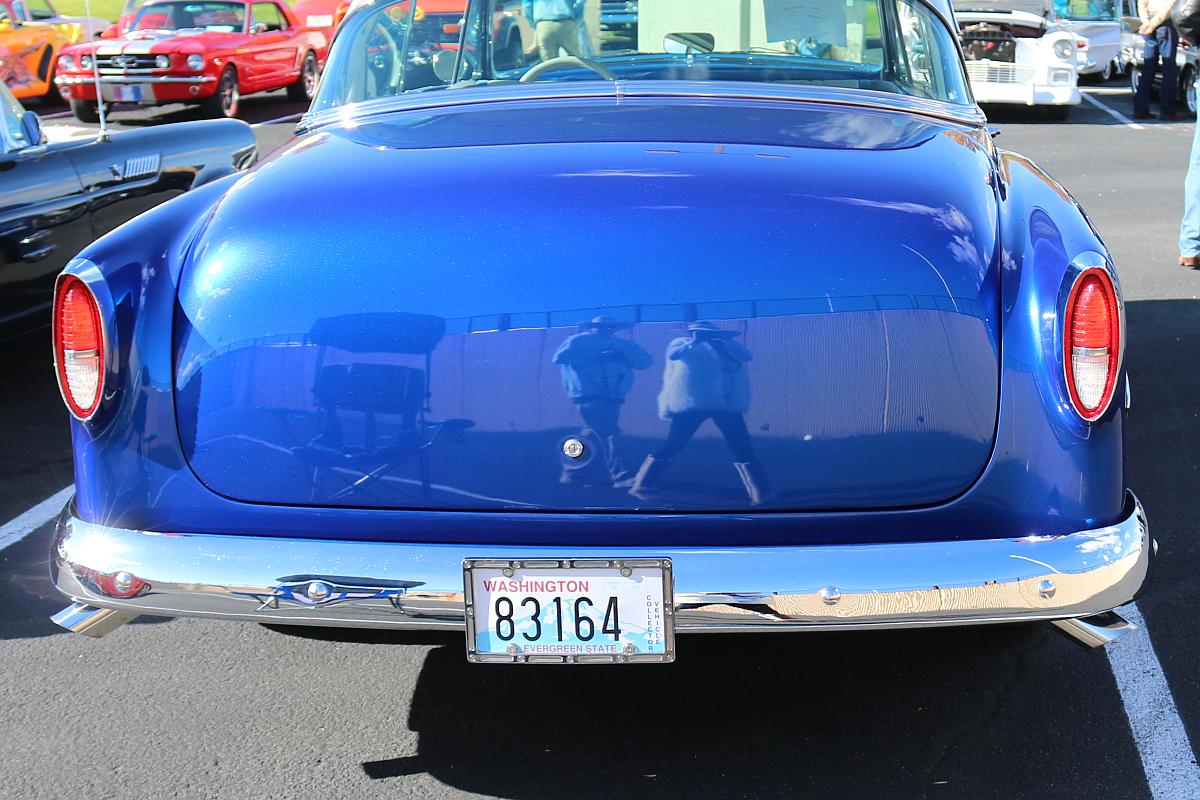 We drove over to the Community Center this morning to attend the Annual Cops Who Care classic car show. We donated a few unwrapped toys for their Christmas Gift program.
Verna took a photo of a very shiny 1954 Chevrolet Bel Air Coupe which turned out to be a self-portrait of ourselves. There were also scores of other vintage and custom cars like those pictured below. Click on any image to enlarge.
See these and more at CapnBob.us.