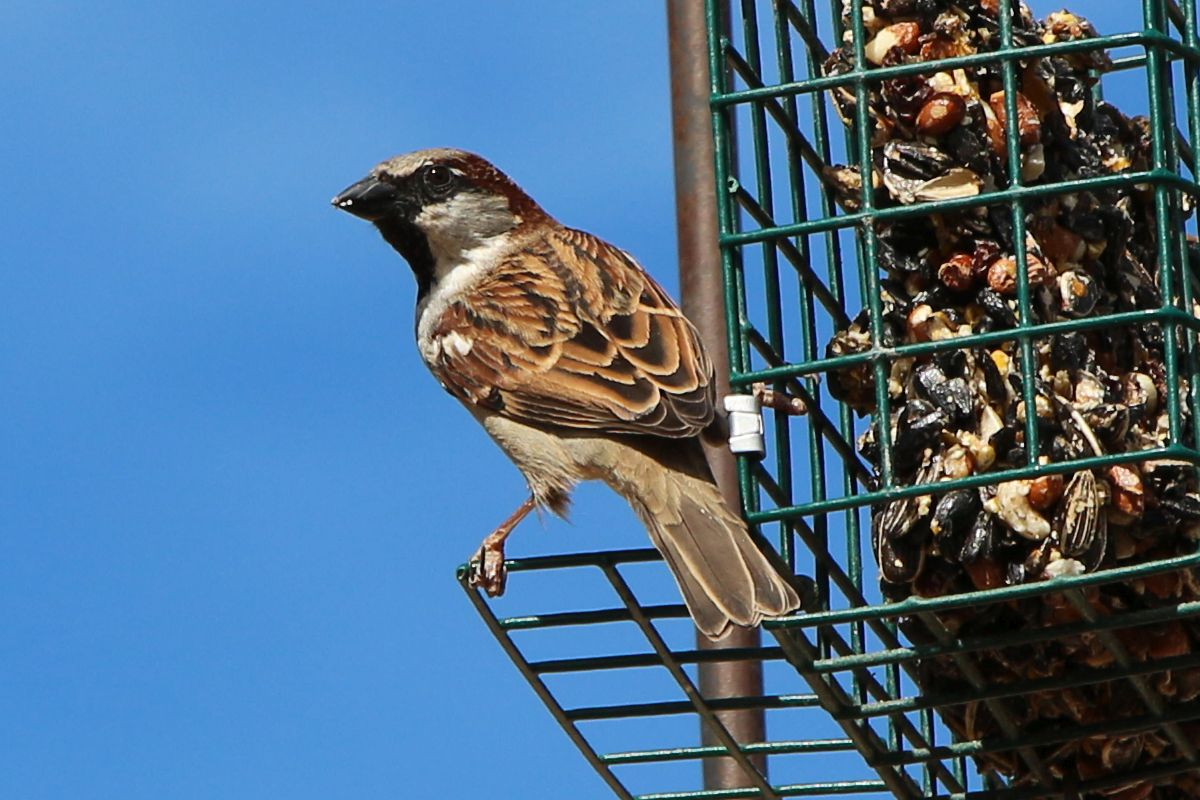 I was in the backyard yesterday with my camera* and caught this photo of one of our migrant visitors to the seed feeders up on the little hill out there. I think it is a Black-Throated Sparrow. We don't see many of these and only do see them when they are either headed south in the fall or north in the spring.
From All About Birds:
A medium-sized sparrow with a large, round head, conical seed-eating bill, and a medium length tail. Larger than a Blue-gray Gnatcatcher, smaller than a Horned Lark.

Most striking feature is the face pattern: neat gray bordered by 2 strong white stripes and a black triangular throat patch. Upperparts are grayish brown and the underparts are a paler mix of cream and white. The tail is dark with white spots on the corners. Juveniles look like adults but lack the black throat patch and have faint streaks above and below.

Hops on the ground, pecking for seeds and insects, and makes short low flights between shrubs. Often perches in trees and shrubs giving quiet calls.
I might add that they also visit the seed feeders in people's back yards.
* Camera: Canon EOS REBEL SL1
COPYRIGHT © BOB POOLE
1/400 Sec
F8
ISO 100
Focal Length 135mm
Click on the image to enlarge.