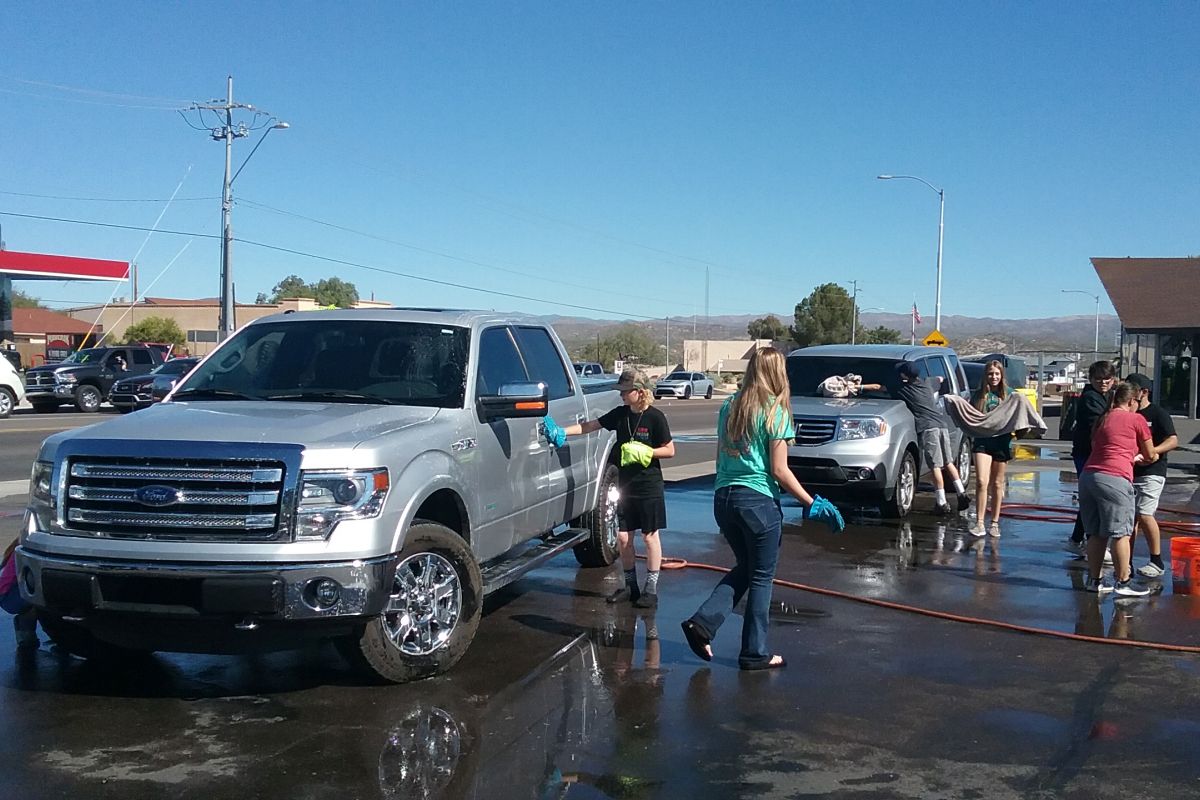 Yesterday, the 6th and 7th graders who attend the Wickenburg Christian Academy (WCA) participated in a car wash event to raise funds for a trip to Catalina Island. I spoke with one of the teachers who said they were going to learn about ocean biology when they get there. Of course, there is much else to see and do on the island.
Verna and I were married over 20 years ago in Avalon. We've been there many times together, and visited the island in our earlier lives as well, so that sort of makes us SMEs (Subject Matter Experts) on Catalina. We celebrated our anniversary by going back to the island for several years, but the combination of increased expenses (transportation, lodging, souvenirs and food) and an uptick in crime in the area eased us out of our annual pilgrimage.
As for the car wash, the kids and their teachers did a very good job on the truck (clickable image above); we made a reasonable donation to their cause. We support WCH and make annual contributions to their scholarship fund, which is adequate as a federal write-off and gets us out of Arizona Income Tax altogether.