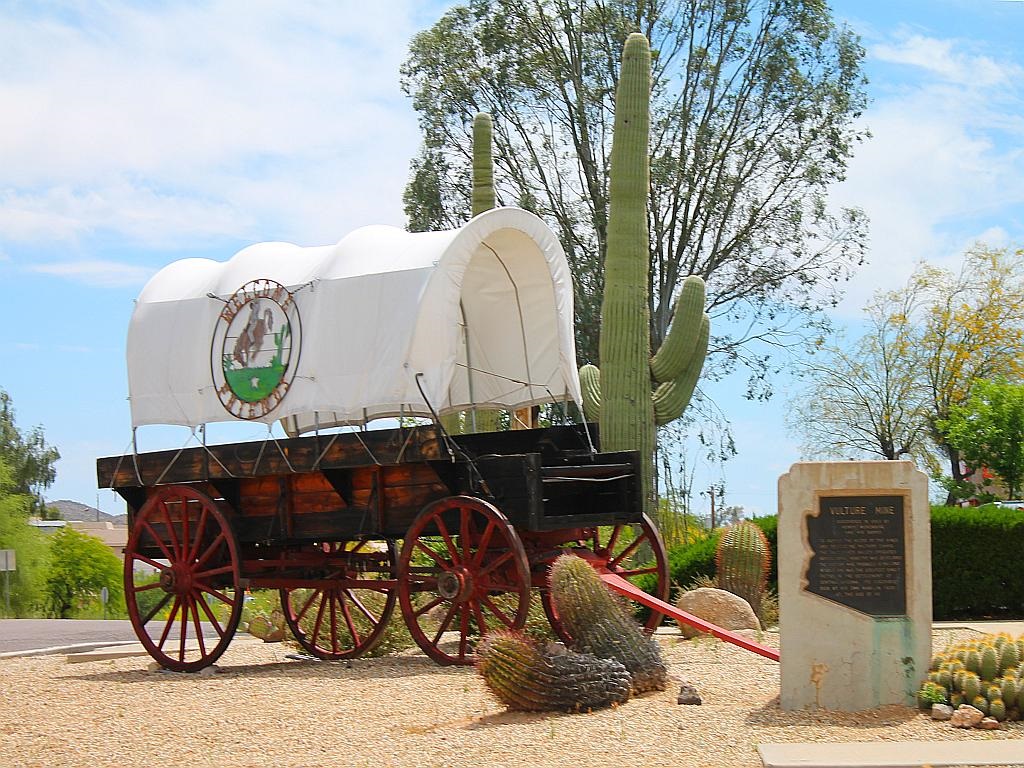 The alliteration in the title refers to the Conestoga seen in the image above. The wagon, along with an Arizona State Historical Marker sit on the southwest corner of the intersection of US 60 and Vulture Mine Road. Click on the image to enlarge.
The marker is dedicated to Vulture Mine which is about 13 miles south of it along Vulture Mine Road. The wagon is used to welcome visitors to town and is often decked out with a banner advertizing this or that event.
Last summer, the wagon was blown over and the cover ripped to shreds by a violent microburst thunderstorm. We are happy that the town and the 'powers that be' have restored the wagon to even better than it was before the storm.