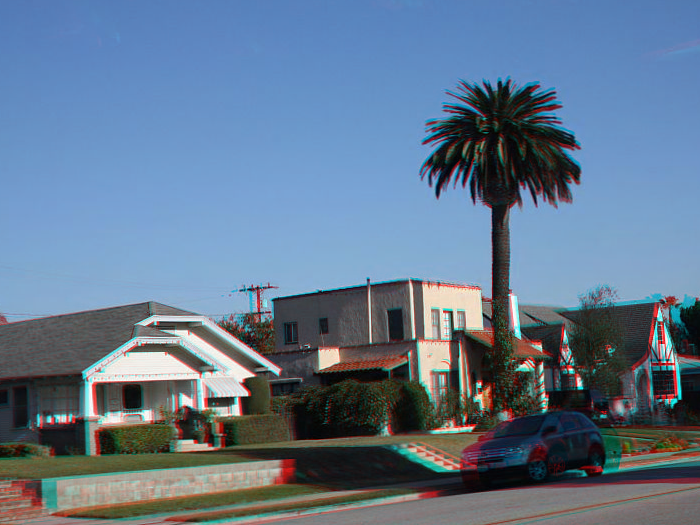 Every once in a while, Verna will capture a pair of images that I can merge into a three dimensional anaglyph image. This is one of those.
We were driving to a doctor appointment this morning and our route took us through old town Torrance. Verna took a pair of images out of the the truck window. The motion of the truck gave the images the perspective shift necessary for depth perception.
Click on the thumbnail image to enlarge. If you don't have your 3D glasses handy, you can see the 2D image here.