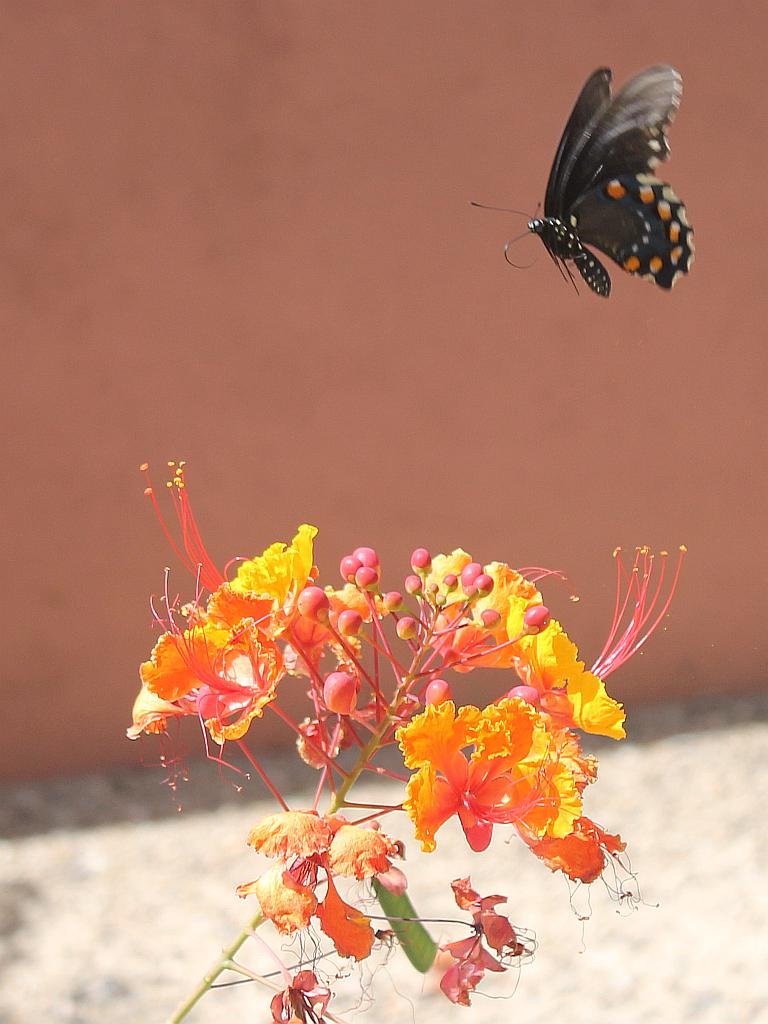 Among the main reasons I wanted the Red Bird of Paradise shrubs in the courtyard was to attract hummingbirds and butterflies. I am not disappointed since both species frequently browse the flowers of not only the red birds, but the sage flowers as well, when they are present. With second spring coming, the sages should also have more flowers to attract the critters.
In addition to the hummers and butterflies, this year we began noticing Sphinx Moths, sometimes called "Hummingbird Moths" browsing both the red birds and the rosemary bushes out back. Interesting little critters, they are about ⅓ the size of hummers but act quite the same.
I photographed this encounter with a very pretty black butterfly about to descend upon one of the clusters of flowers on the red bird closest to the middle of the courtyard. Click on the image to enlarge.
Permalink Comments off