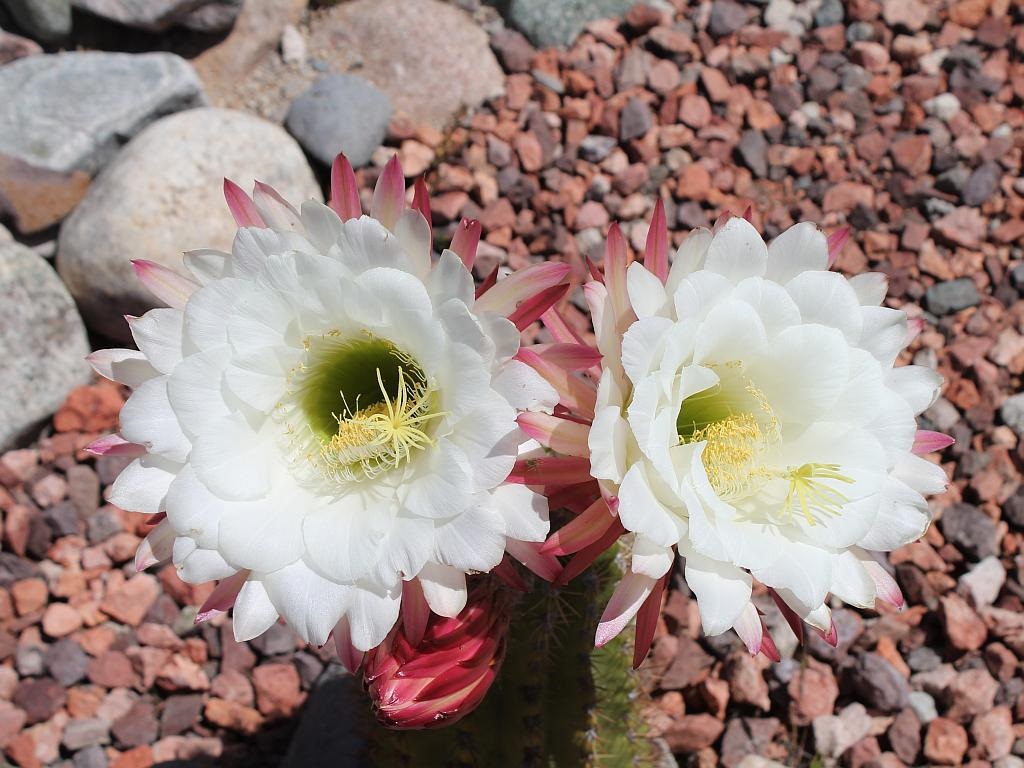 Two of the Argentine Giant cactus flowers opened last evening. I took this picture of them in the morning sunlight earlier today. Click on the image to enlarge.
There ia another flower bud ready to open this evening. Here is some information about this variety of cactus from Wikipedia:
Echinopsis candicans is a species of cactus from northern Argentina. It has large fragrant white flowers that open at night.

The cactus has a shrubby growth habit, with individual stems up to 24 inches tall. The plant as a whole can be as much as 10 feet across. The stems are light green, with a diameter of up to 5.5 inches and have 9–11 low ribs. The large white areoles are spaced at 0.8–1.2 inches and produce brownish yellow spines, the central spines being up to 4 inches long, the radial spines only up to 1.6 inches. The fragrant white flowers are large, up to 7.5 inches across and 7.1–9.1 inches long.
Permalink Comments off