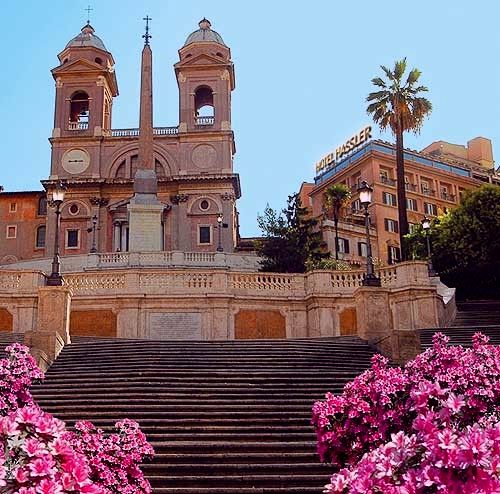 In October of 2000 we traveled to Rome, Italy. While we were there, we stayed at the world-famous Hassler Hotel. The rooms were very nice and the view from the dining room on the top floor was breathtaking. We made side trips to Vatican City for the museums, the Sistine Chapel and Saint Peter's Basilica, to Florence to see Michelangelo's David and the famous Duomo and to Naples where we saw Mount Vesuvius and Hurculaneum, a first-century village recently unearthed.

Above: The Hotel Hassler and Church of Trinta dei Monti above the Spanish Steps. Click on image for larger view.
Below: The restaurant atop Hotel Hassler with spectacular Roman view.

Below: The Spanish Steps leading up to Trinta and the Hotel.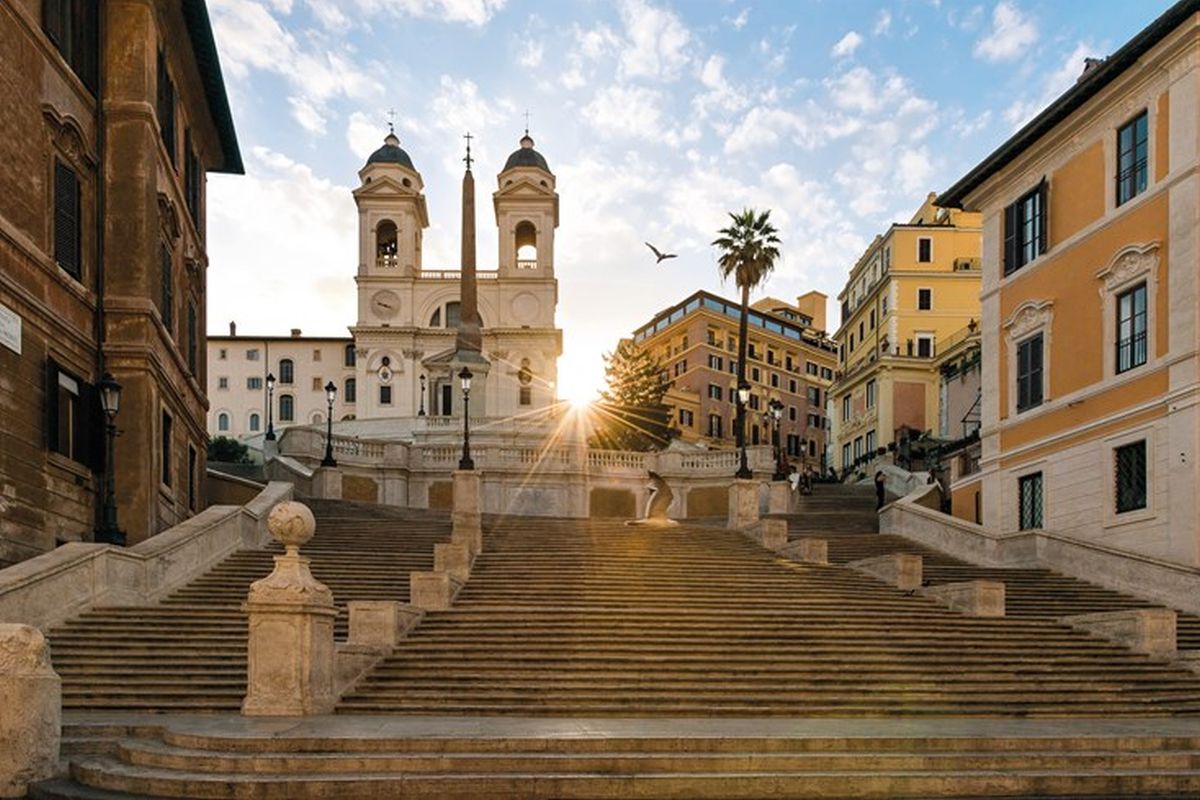 Below: Our nice hotel bedroom at the Hassler.