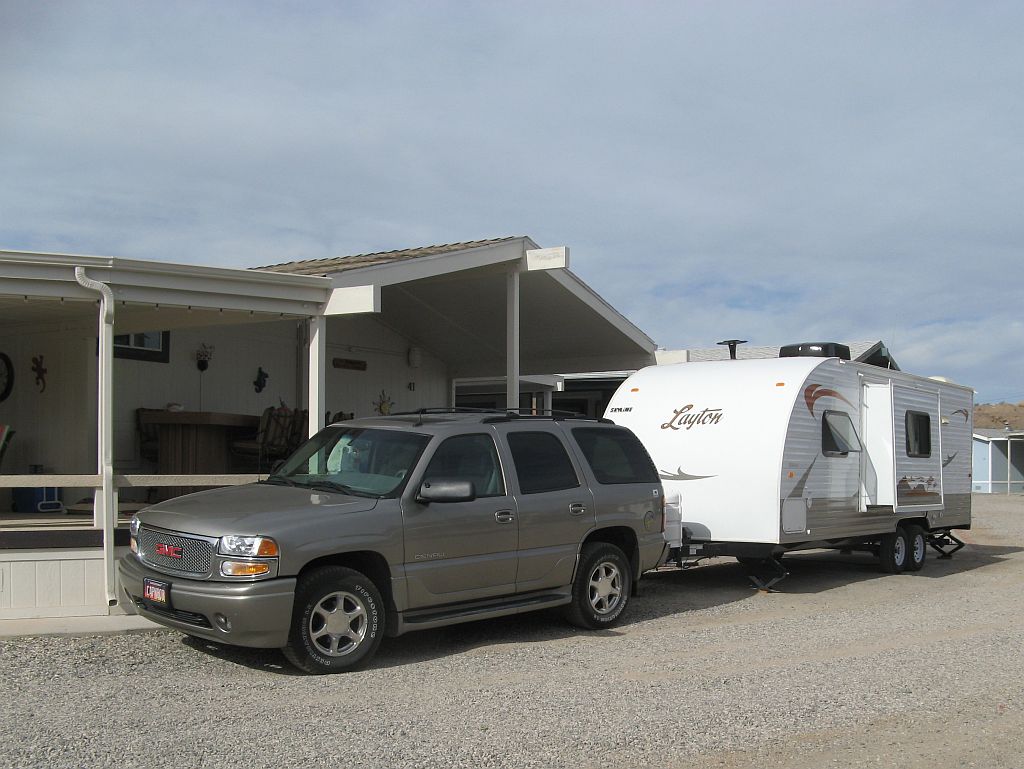 We parked the trailer in front of our friends' riverside home. As I write this, I can look out of the window in the pop-out unit and see the Colorado river. Click on the image to enlarge.
There are no RV campground-type hookups, so we use an adapter and get AC from the house. The AC, the fresh water tank and the propane will provide everything we need on a short trip like this one. We will drain and flush the tanks when we get home using our RV pull-thru.
This is actually the second time we have camped here. Our friends generally have a guest bedroom available for us, but it is booked since there is going to be an event tomorrow with family and friends from out of town here to attend.