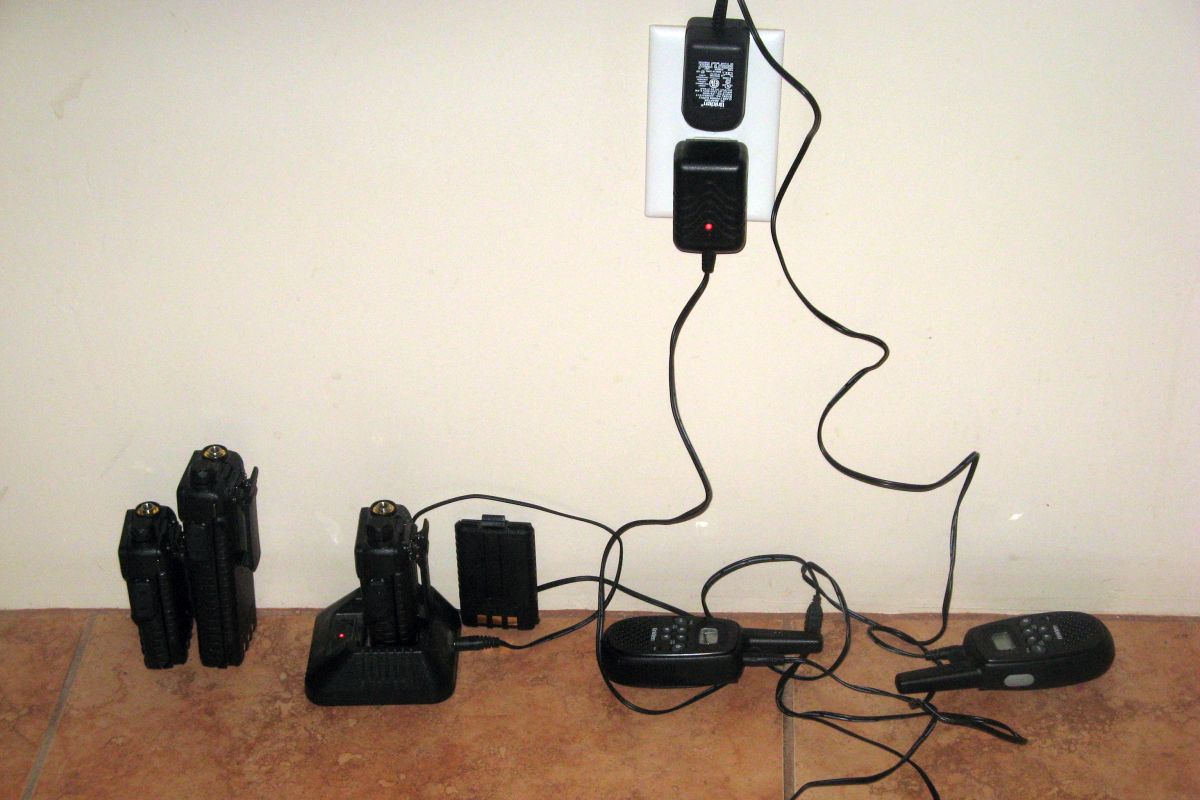 I try and do a check on the functionality and battery condition monthly for each of these little portable hand-held radios. Each is checked against either another radio or via a local radio "repeater." Three of these are for amateur "ham" radio frequencies while the last pair are GMRS/FRS two-way citizens radios.
I have been a ham radio "nerd" since 1958, and the little radios for the ham bands are for emergencies or maybe a little "rag chew" with other hams from time to time. The FRS radios are for our use when we're on the road camping and get out of sight of each other. They are also handy for backing the RV up with her outside guiding me inside doing the driving.
The image above (L to R) shows the three ham radios, the charger, a spare battery and the FRS pair hooked to their charger. Click on the image to enlarge.