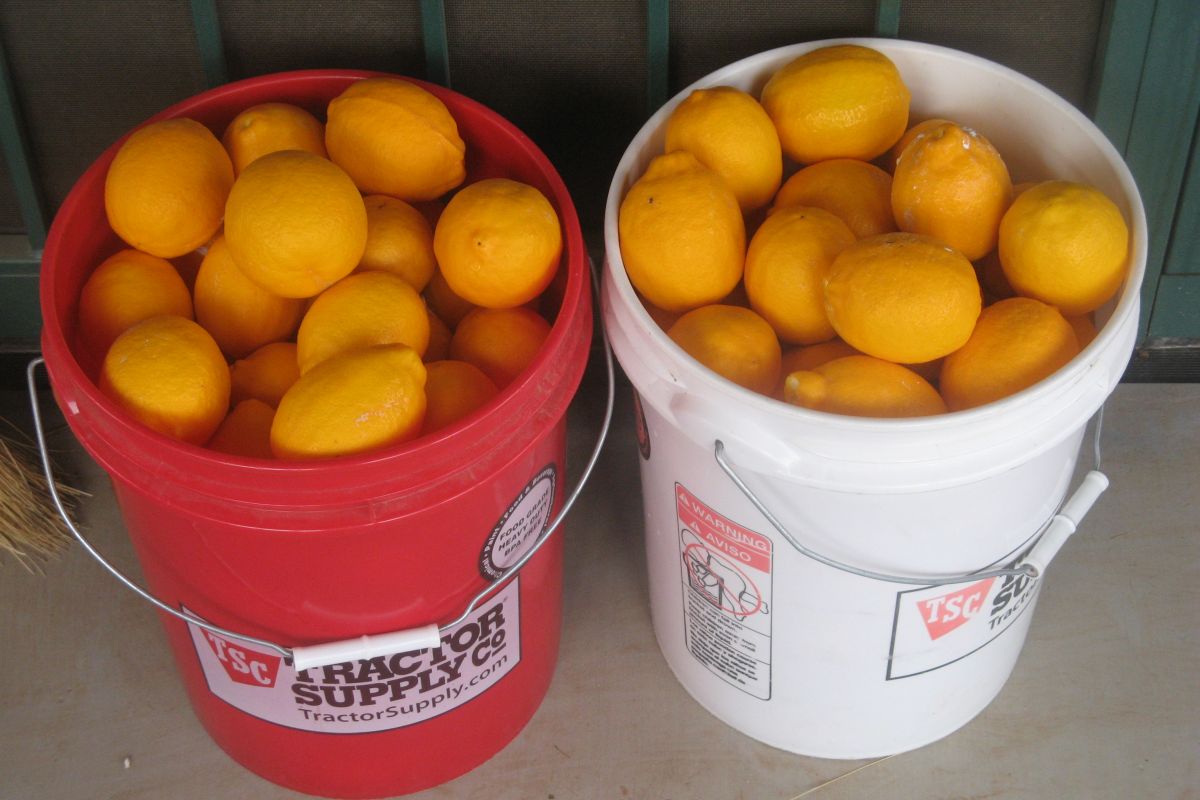 Verna and I picked lemons and pruned the tree this afternoon. We managed to reap an estimated 150 of the good-sized citrus fruit. This is the third time this season that we have picked lemons since the little tree bore more fruit than we have ever seen and one day's worth of effort comes nowhere near clearing the tree. There are still many lemons on the tree that will need another round of picking later.
We gave lemons to neighbors, friends, the Dermatologist, the Barber and we still have more to give. Of course, there are going to be some in reserve for Verna's annual production of Limoncello.
More info about the Lisbon Lemon Tree From The Spruce:
The Lisbon lemon (Citrus x limon 'Lisbon') is one of the most widely available varieties of lemon found in shops worldwide. If you live in a hot and dry region, you can grow Lisbon lemon trees outdoors and receive an abundant harvest.