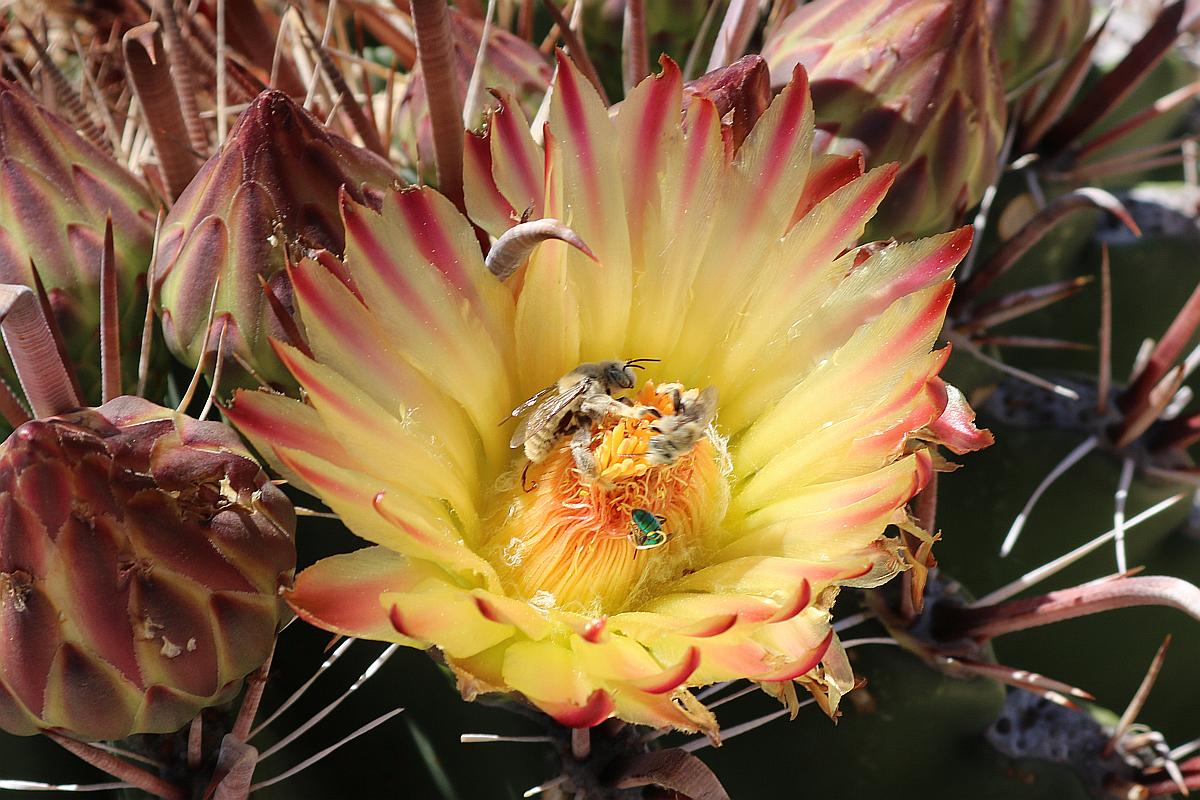 Our Devil's Tongue cactus had its first open flower today. Flowers open during the Second Spring Arizona pseudo-season. I snapped this in the rock and cactus garden west of the house this morning. Several bees were busily competing for the nectar. One of them is visible in the photo.
Ferocactus latispinus is the binomial nomenclature for what is commonly called the Devil's Tongue cactus. Wikipedia offers the following information about this cactus:
Ferocactus latispinus is a species of barrel cactus native to Mexico. It grows as a single globular light green cactus reaching the dimensions of 30 cm (12 in) in height and 40 cm (16 in) across, with 21 acute ribs. Its spines range from reddish to white in color and are flattened and reach 4 or 5 cm long. Flowering is in late autumn or early winter. The funnel-shaped flowers are purplish or yellowish and reach 4 cm long, and are followed by oval-shaped scaled fruit which reach 2.5 cm (1 in) long.