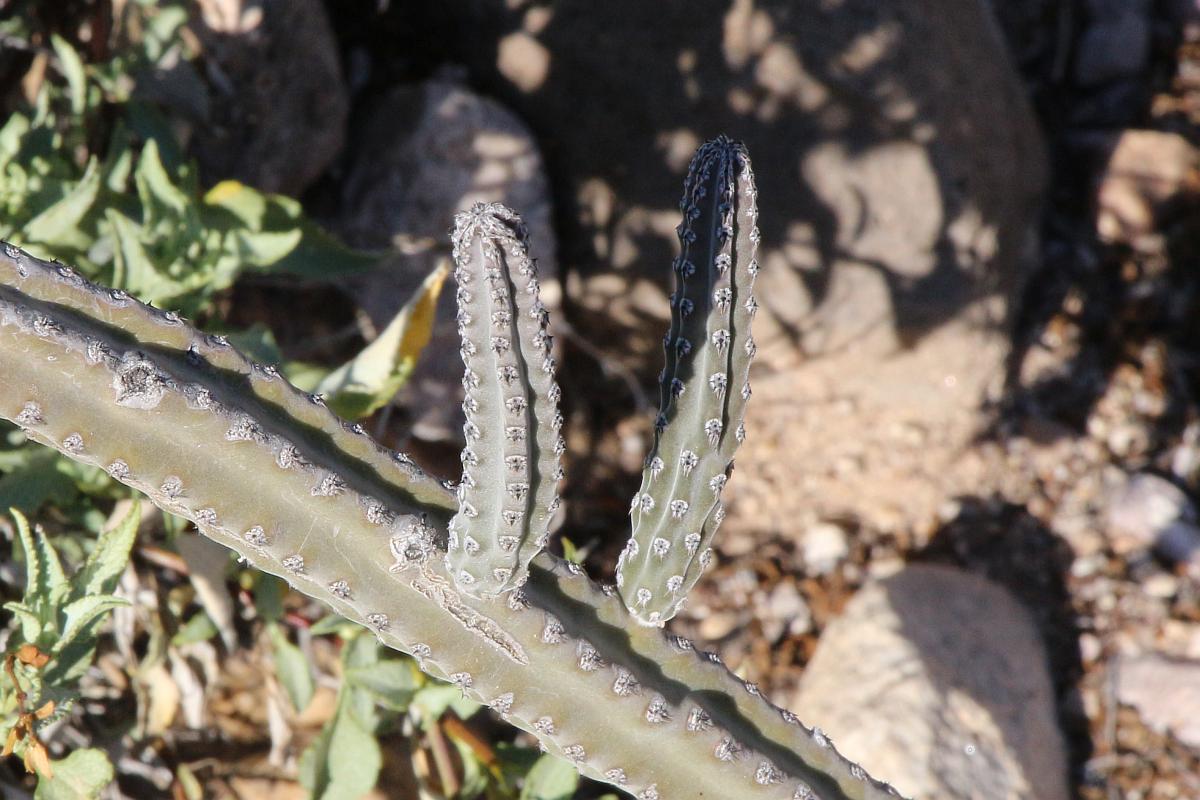 The queen of the night cactus (Peniocereus Greggii ) on the east side of our driveway has branched out a bit. The two new branches in the photo above started last summer and look to be doing well. We monitor this cactus more since it is in plain sight from the driveway.
This cactus has bloomed with at least one flower over the past two years. We're hoping to have at least one flower, and maybe more, this coming summer. Click on the image to enlarge.
I took this zoomed close-up of the branches using my DSLR Camera with the new EF-S 18-135mm lens. I shot the photo with the following camera settings:
Model - Canon EOS REBEL SL1
Date Time - 2019:02:28 16:40:11
Copyright - COPYRIGHT (C) VERNABOB.COM
Exposure Time - 1/250 seconds
F Number - 20
Exposure Program - Aperture priority
ISO Speed - 640
Shutter Speed - 1/256 seconds
Focal Length - 135 mm
The focus stayed sharp for the depth of field needed. Love the new lens.