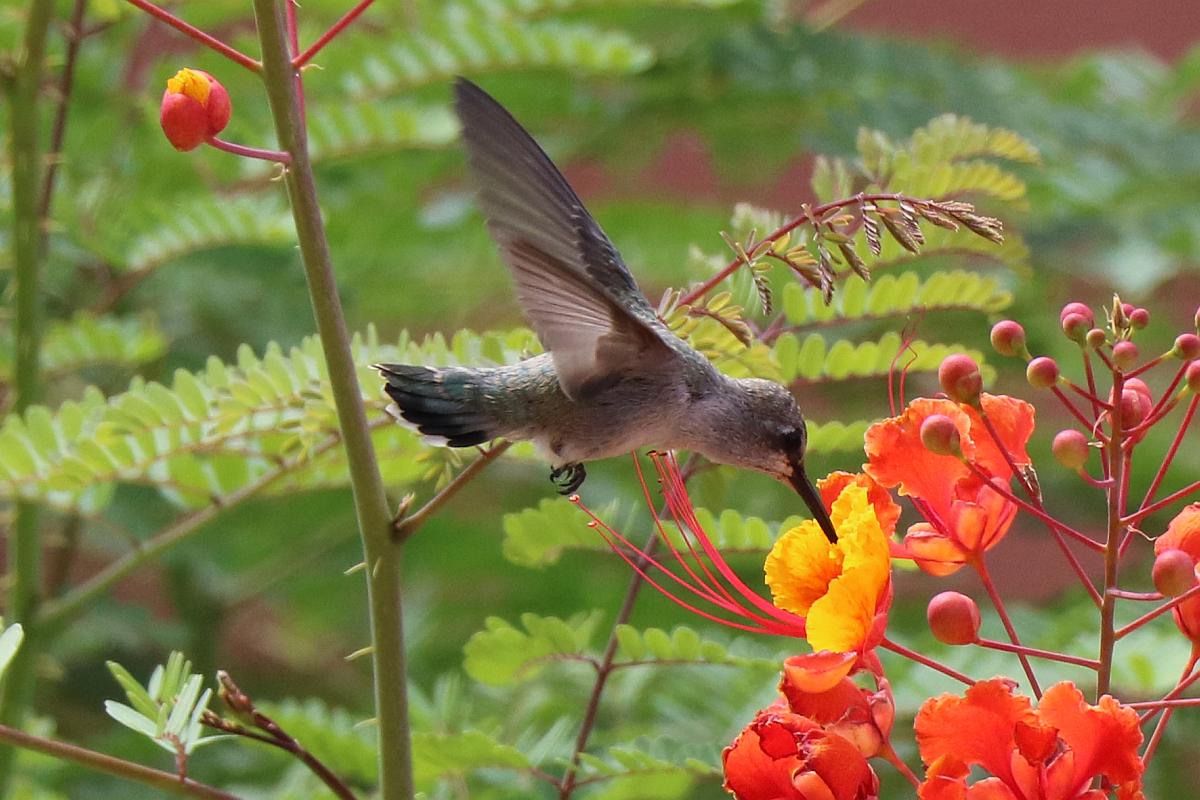 After a recent rainfall, several hummingbirds can be seen browsing the Red Bird of Paradise Flowers in the courtyard here. I managed to capture this photo of one of the tiny birds as it was sipping nectar from one of the brightly colored flowers on the Pride of Barbados shrub nearest the Plum Tree by the gate.
Canon T6i camera settings: 1/1600 second, F5.6, ISO 640, Focal Length 135mm.
Click on the image to enlarge.