"Enter His gates with thanksgiving, and His courts with praise. Give thanks to Him and praise His name. For the LORD is good and His love endures forever; His faithfulness continues through all generations." —Psalm 100:4-5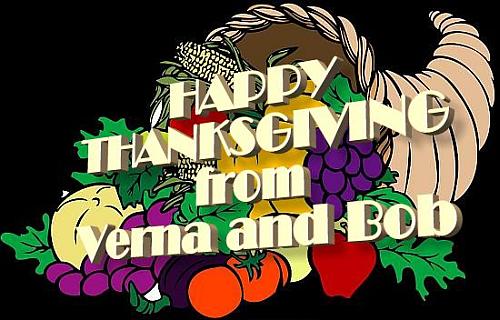 Well, here we are once again entering the Holiday season with the first big eating day upon us. Verna and I will be celebrating with a fairly standard Thanksgiving Dinner consisting of (subject to last-minute changes): Smoked Turkey Breast with Cranberry Sauce, Collard Greens, Andouille and Cornbread Stuffing, and Mashed Fauxtatoes.
The Fauxtatoes are actually Mashed Cauliflower and the Cornbread, similarly, is a Keto Diet friendly mix of low carb items. The Cranberry Sauce is sugar free (mostly) and the gravy is made with almond flour and low carb ingredients. All of this while keeping an eye on the sodium content. Nonetheless, our experience is that Thanksgiving Dinner will be just as delicious as anybody could want.
We hope that you all will have a very Happy Thanksgiving Day! Now, excuse me – I have to get the turkey breast ready for the smoker.