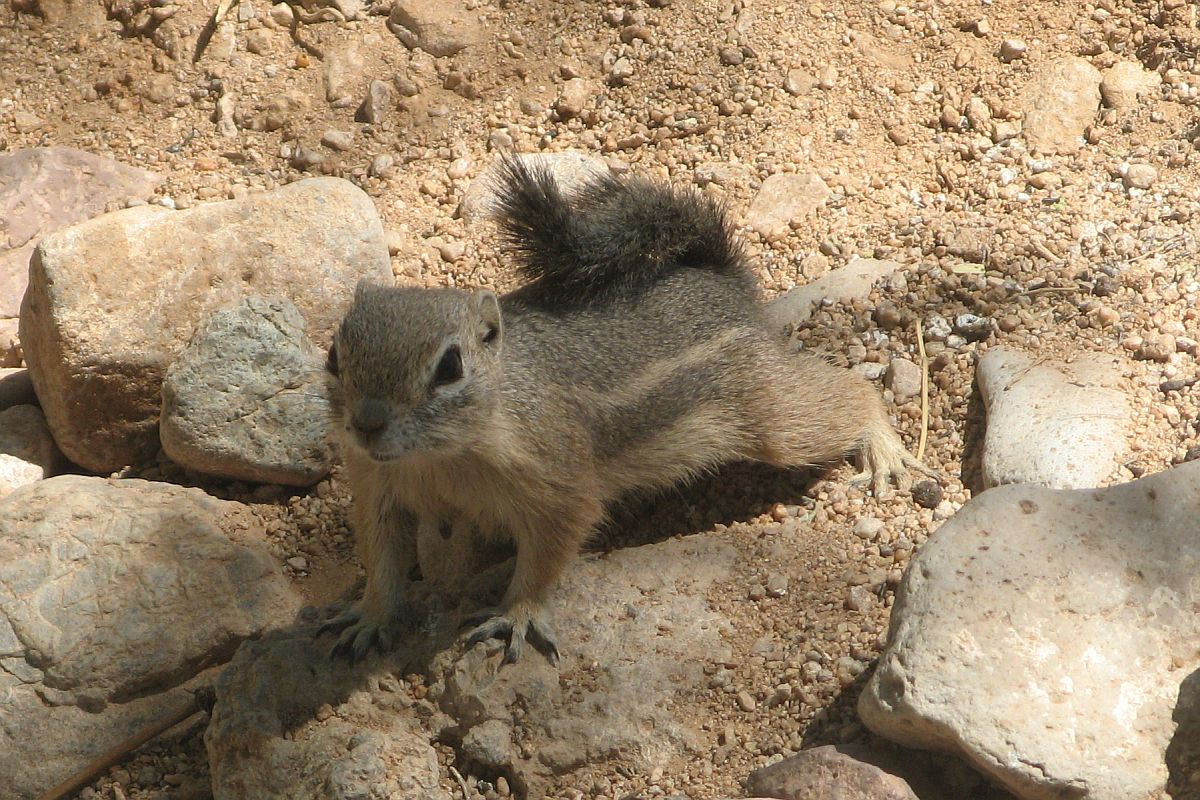 Lately, when I go up the little hill behind the RV Drive to refresh the bird feeders, this little white tailed antelope ground squirrel runs out and begs for me to toss some of the birdseed her way. Yes, I figure this is a female since it is obvious from this photo that she is nursing some young ones back in the burrow.
I say "friendly" in the title because these little squirrels are cautious, but show more interest in being fed than any of the other critters in the area, although Verna's cottontails will come out when she brings food scraps to the wash west of the house. This particular squirrel will come to within a couple of feet to beg. Of course, as soon as I toss out something, she whisks it away to begin consuming it at a safer distance.
More about Ammospermophilus leucurus:
The White-tailed antelope squirrel is a species of ground squirrel. They have a brown to gray fur with two white stripes running from the shoulder to the hind end. Their bellies and the underside of their tails are white in color and there is a black stripe on the tail.