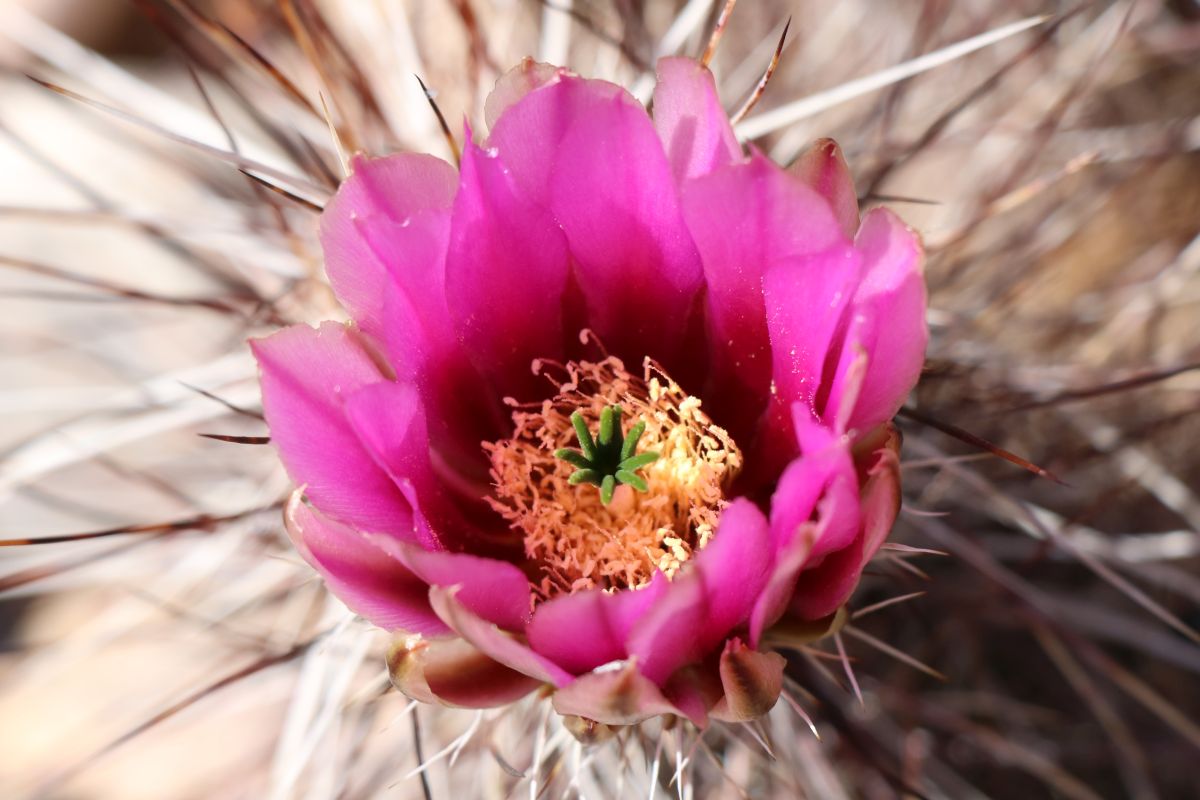 One of the Hedgehog Cacti (echinocereus engelmanii) in front of the house had an open flower today. This is the first flower of any cacti around the house and in the courtyard. This cactus is one of the older cacti which was originally right next to our lot and transplanted to its present location. It has flowered every year since put in its present position.
From American Southwest Website:
Like most hedgehog cacti, the spring flowers of echinocereus engelmannii are very bright and colorful. They are followed by spiny, greenish fruits that turn red when ripe. Stems are upright at first but may fall to the ground with old age and grow laterally. This is one of the most common of the hedgehog cacti.
This cactus is "expecting" many more flowers in days to come soon. Click on the image to enlarge.
UPDATE: Cherry Red Cactus Flower opened today!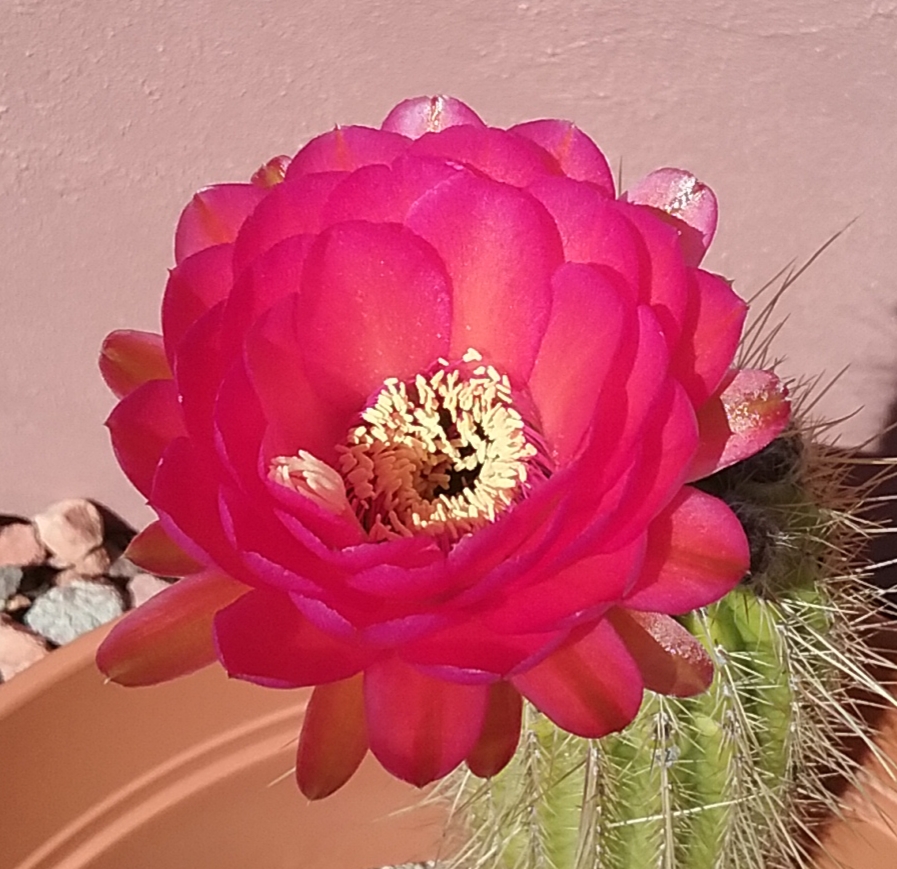 UPDATE: 04APR2020 - Beavertail Flowers now opening - this is the first one on the cactus out front of the house>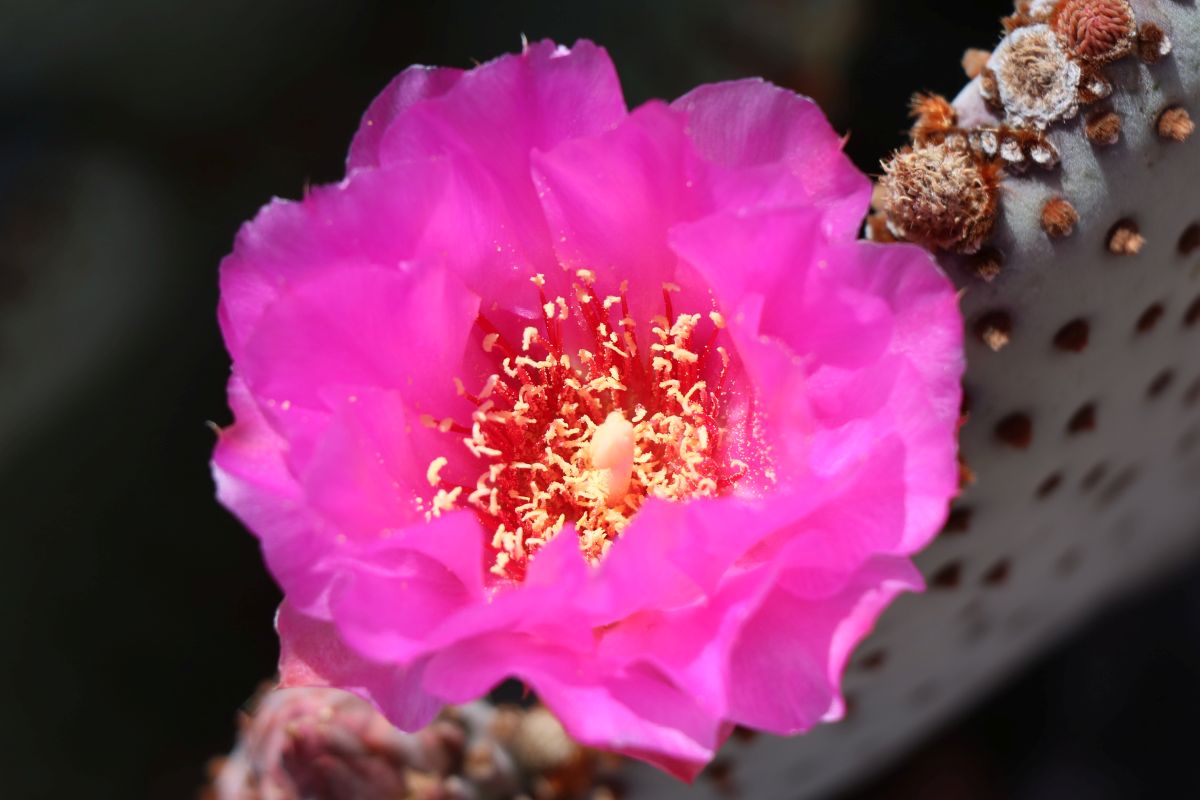 Permalink Comments off