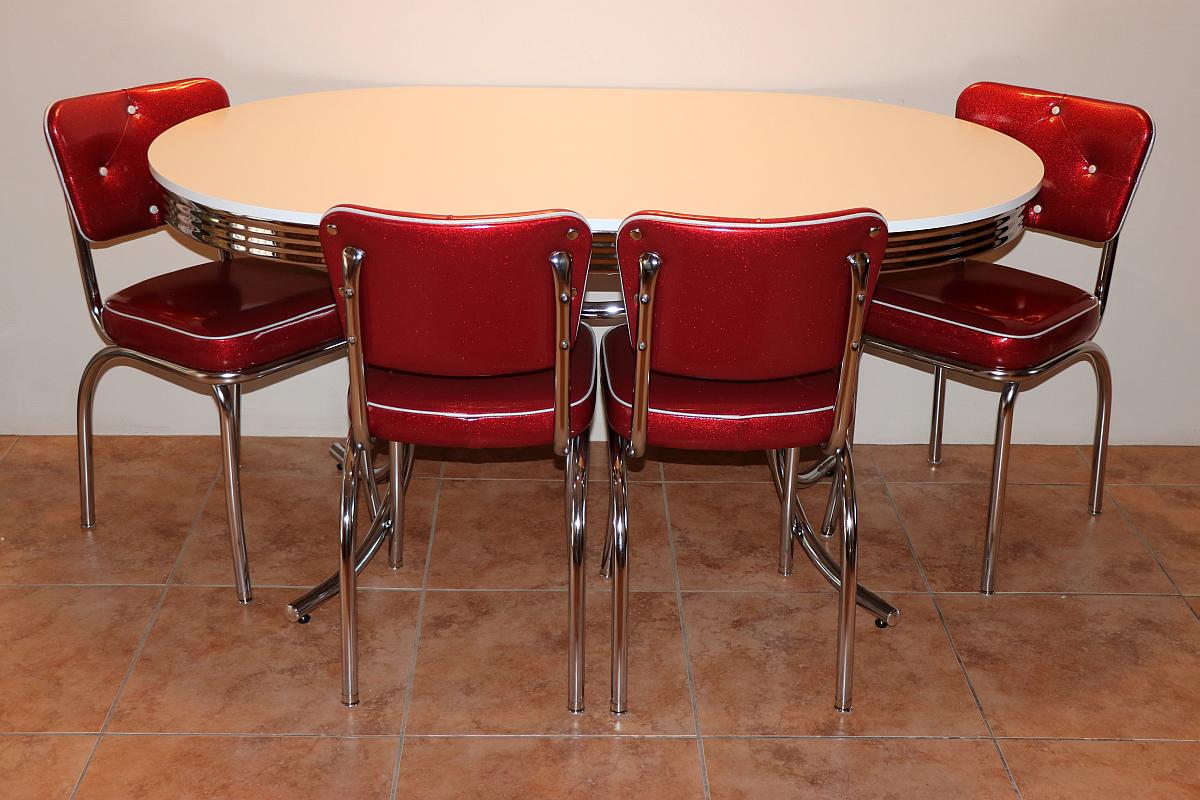 After finally retiring the old dining room furniture to a local charitable organization, Bob and I assembled the new table last week. Today, we ate our Easter Sunday Dinner using the new furniture.
The photo does not clearly show the snow white color of the table top but it does render the candy-apple red faux Naugahyde™ chair color and the shiny chrome on both table and chairs. The whole dining room set effect takes us back to the 1950's Diner era with its appearance.
We think it's charming. Click on the image to enlarge.