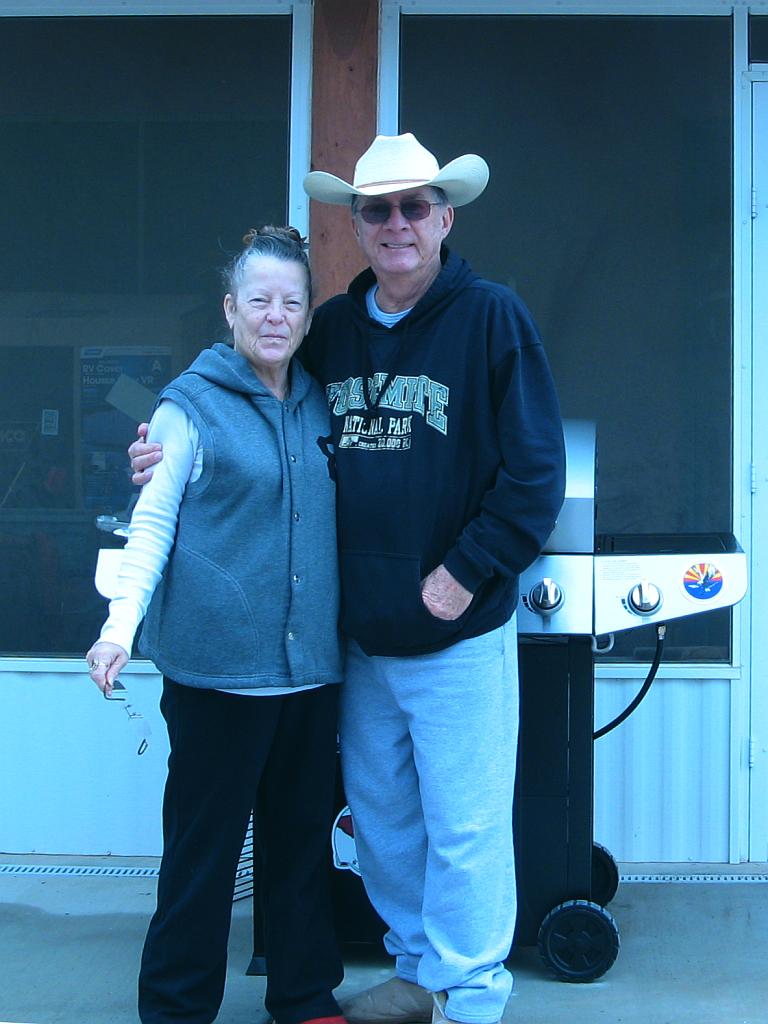 We managed to escape a few showers that were moving through the area today in order to cook our entrée on the grill behind the patio. There were showers early in the morning and then a reprise until after we finished dinner and put the grill away before some shower activity resumed.
Image: Us posing on the RV Drive in front of the grill as the robot camera took our picture.
Our delicious meal consisted of Grilled Chateaubriand with Carrot/Snow Peas Medley and Mashed Potatoes. The roast was part of a beef tenderloin that we bought a couple of weeks ago. The side dishes were also very good.
Permalink Comments off