This coming Saturday, 10/01/2022, will be the thirteenth anniversary of my retirement from full-time employment. In the days following that event, Verna and I took some weekday trips to some of our local attractions. Verna took this photo of a Seagull in the Harbor of Los Angeles (San Pedro).
We visited the garden department of a Lowe's and saw this hummingbird browsing the flowers on display there.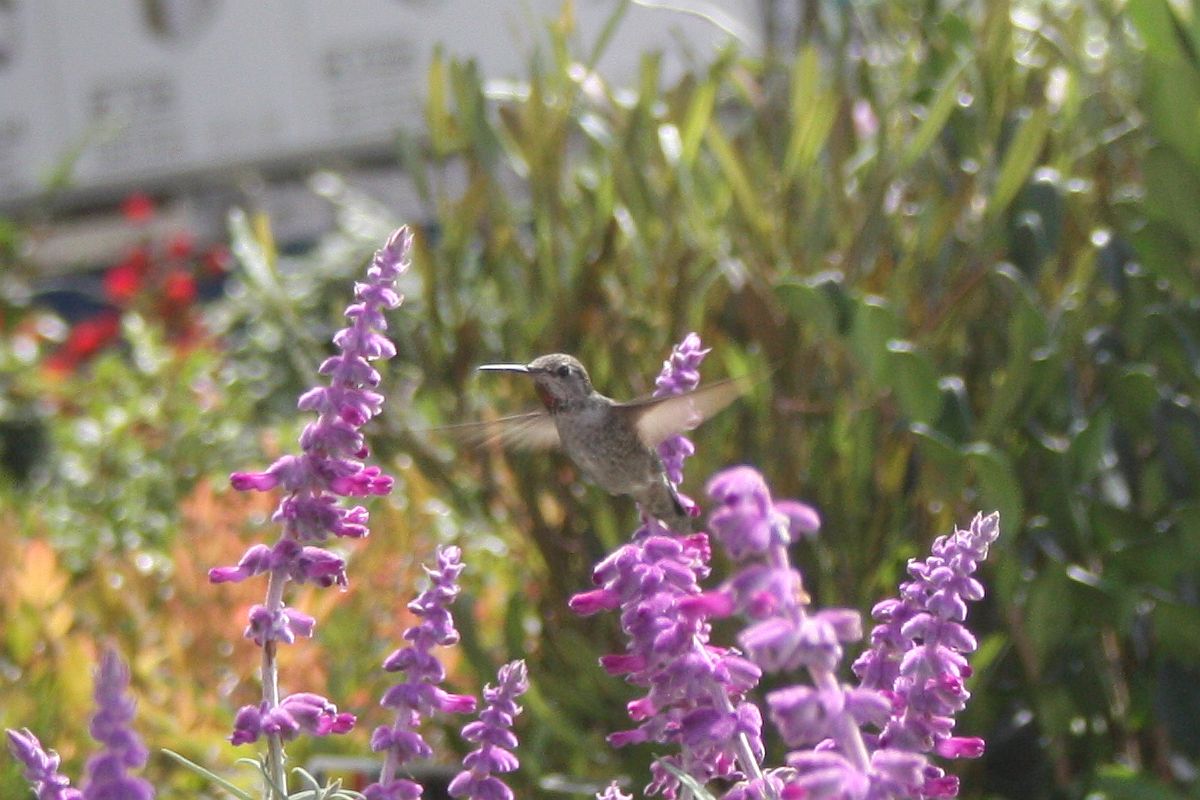 Finally, we visited the South Coast Botanic Garden on the Palos Verdes Peninsula. This is us relaxing on a park bench for a few minutes after walking through the acres and acres of garden displays.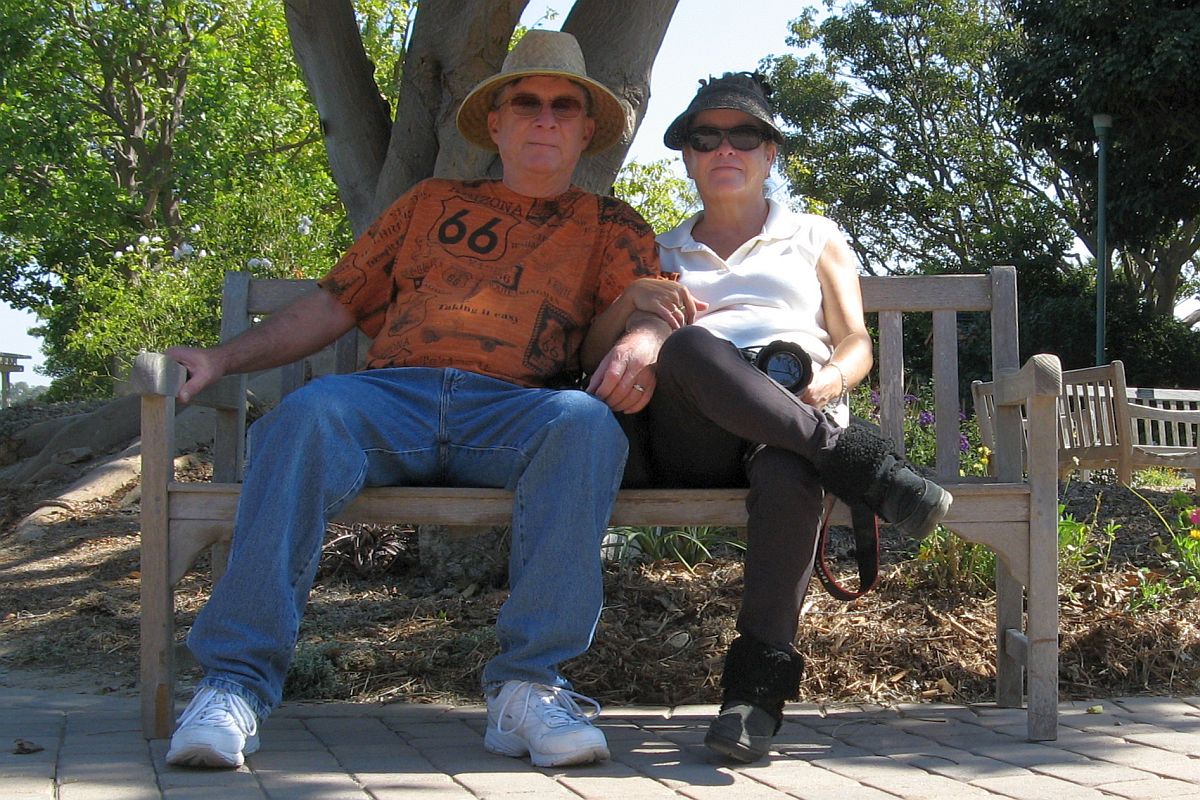 All the above activity took place the first week of October, 2009. It was such a pleasure to visit these places on weekdays when they were less crowded than on the weekends. Click on any image to enlarge.