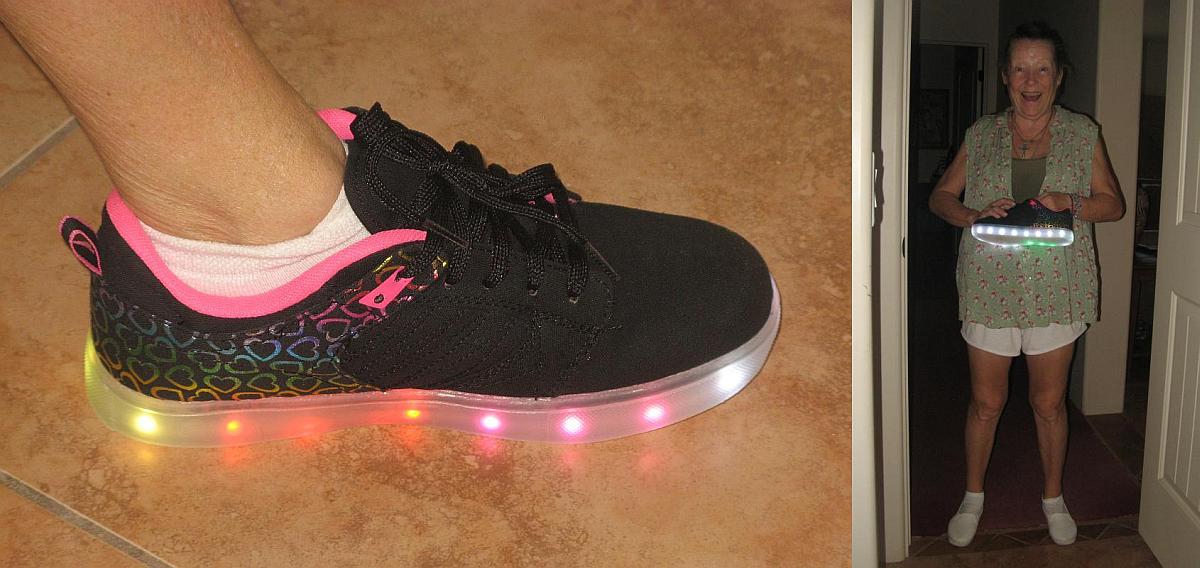 We took what is likely our last trip for this year down to the West Valley today to shop at Lowe's and Walmart in Surprise. The snowbirds are already starting to show up and the traffic down there is bad enough in the summer, let alone when the population doubles in the late fall and winter months. Our population more than doubles here in town, but the traffic and crowds in the stores here are tolerable. I grumble some, but that's to be expected from an old curmudgeon.
The point of this post is actually to show the electric sneakers Verna picked up in the store. She had socks on her list and they are located by the shoe department. She saw these shoes and liked them for their sturdy appearance and comfortable look. We did not realize until we were back at home that they had rainbow lighted soles.
The shoes each have a battery, a light array around the soles, a control button and a charging jack. The lights can display single or multi colors with billboard motion. The shoes came with a remote control and charging cable that plugs into a charging port. What will the techies think of next?